Taekwondo is a form of martial arts that originated in Korea. Going as far back as 2,000 years, it is one of the oldest of its kind in the world. It uses the "Tae" and "Kwon", or the fists and feet.
Taekwondo in Action's Taekwondo classes in Centreville are designed to impart valuable life skills to our young students.
While the programs promote physical fitness and self-defense, they also foster a greater appreciation for mental awareness and self-control. Our overarching goal is to build our students' self-esteem.
For teens and adults, on the other hand, the goal of our Fairfax and Centreville Taekwondo school is to deliver all the known benefits of martial arts, plus health benefits such as enhanced muscle tone and flexibility, reduced stress levels, improved cardiovascular health, and increased energy.
Tiny Tigers Program(4-6 yrs)
Tiny Tigers program is designed for children at the ages of four to six.  Our Tiny Tiger Program focuses primarily on the building of basic motor skills, and on key intellectual functions of the brain such as memorization, stimulation, and critical thinking.  We also want to promote self confidence for children, so that they may carry that over into their day to day lives to conquer challenges and reach their goals.  Here at T.I.A we want to focus not only on martial arts, but the building of a solid foundation for a child to grow on.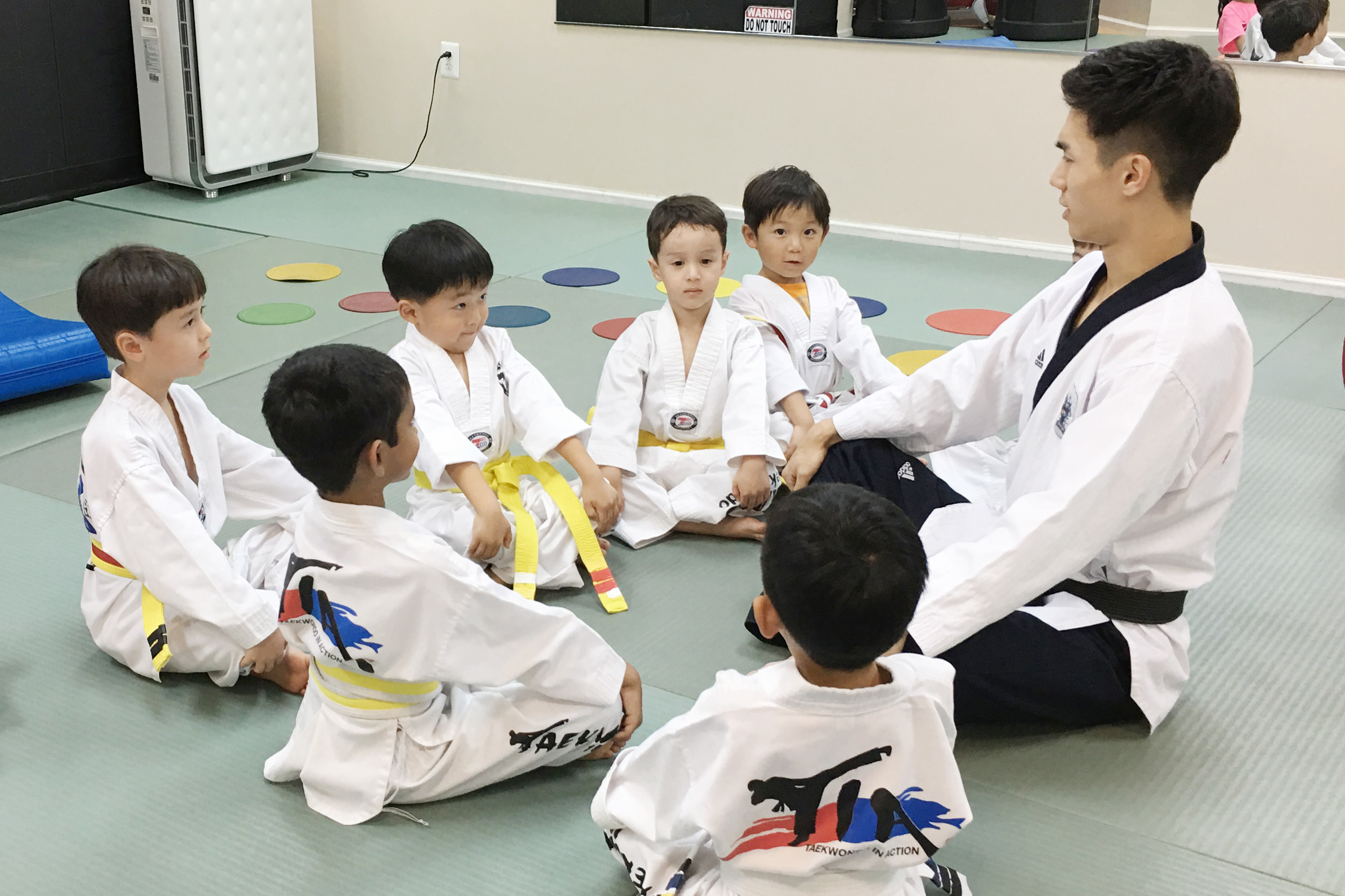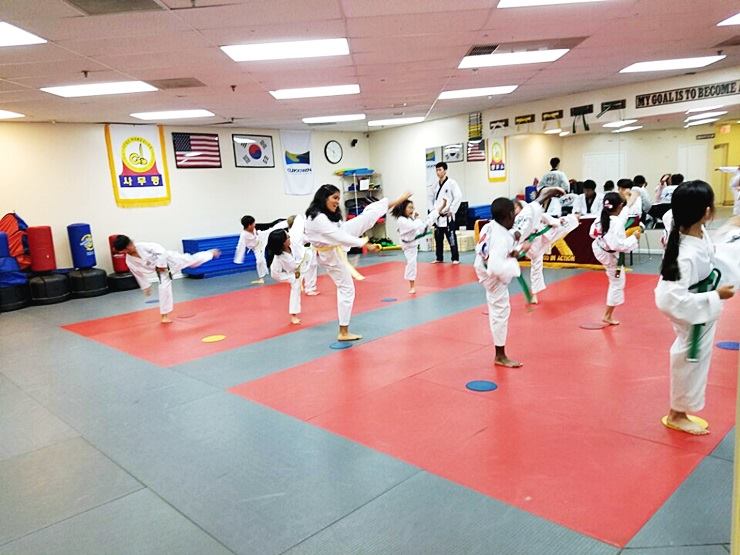 Children Program(7-12yrs)
Our children's program is designed to focus on children from the ages of 7-12.  Here at T.I.A  we want to help your child to become the best they can be.  Through our taekwondo program we help kids develop not only their physical attributes, but also their mental characteristics too.  Taekwondo helps kids to become stronger, faster, more flexible, and balanced; in doing this kids can use those attributes to excel in other sports as well.  As they train their bodies' kids will be trained mentally as well.  They will learn the importance of having an open mind and a respectful heart.  Our goal is to build up young men and women with healthy lifestyles as well as an open mind to achieve greatness.
Teens & Adult Program(13 and up)
The teen and adult program is catered to all ages 12 and up.  Taekwondo is a way to exercise with pleasure.  The martial arts program helps adults exercise, relive stress, and enjoy community.  Our martial arts program will not only benefit you physically, but you'll leave here feeling better mentally as well!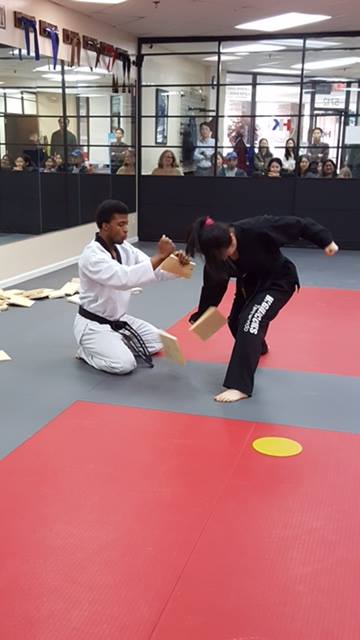 Build Inner Strength and Self-Esteem with Taekwondo Classes
At Taekwondo in Action we focus on helping students of all ages build inner strength and self-esteem. Learn a form of martial arts that originally originated in Korea nearly 2,000 years ago. It is known as one of the worlds' oldest forms of martial arts. Come join our Taekwondo school and take classes in Centerville & Fairfax VA, at which ever location is closest to you. Our goal is to impart life skills that are valuable to all of our young students. Our Tiny Tigers Program is perfect when it comes to building basic motor skills with key points on critical thinking, stimulation and memorization. We take the time to give our students the attention they deserve so they also cultivate greater self-control with a solid foundation for growth. Our older Children's Program will help your child become the best that they can be. Physical attributes are built as well as mental characteristics. Through learning and improving their Taekwondo skills your child will become faster, stronger, balanced and more flexible. Give you child the opportunity to better excel in other parts of their life such as sports with the training they will receive in our Taekwondo program.
Taekwondo Helps All Students Feel Mentally Better
Teens and adults can expect to learn the benefits of martial arts and gain better physical health. Enhance your muscle tone, become more flexible, reduce stress levels, improve your cardiovascular health and enjoy increased energy when you join our programs. Taekwondo is perfect for the entire family. Come enjoy community together along with all of the other positive attributes of Taekwondo.
Our Taekwondo Classes Include the Following:
Tiny Tigers Program 4 to 6 Years of Age
Children's Program 7 to 12 Years of Age
Teen Program 13 to 19 Years of Age
Adult Program 20 & Up
Contact Us
Contact us to learn more about enrolling in our Taekwondo programs. We are more than happy to provide requested information and answer your questions.