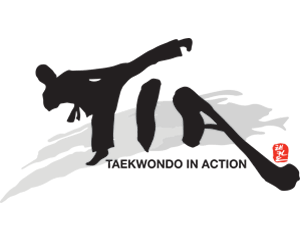 Premier Martial Arts School in Centreville & Fairfax
The mission of Taekwondo In Action is to train our students' minds and bodies to reflect a lifestyle that appreciates the value of hard work and perseverance to overcome life's challenges
TRY US FOR FREE
We are a premier provider of martial arts classes in Centreville and Fairfax VA for all areas of art, combat, self-defense, and competition. We have trained thousands of students of all ages and with a variety of goals. In our years in the industry, we have maintained our unmatched standards through individual attention to and constant interaction with our students.
Our Fairfax and Centreville martial arts school conducts training the way martial artists and fighters were intended to train. Aside from gaining strength and improving endurance, children also learn to step up and gain the skills necessary to become leaders in their classrooms. Meanwhile, our adult students take on challenges at work with more confidence.
Witness our approach to teaching and how we have shaped ordinary individuals into extraordinary martial artists. Browse through our website.
Taekwondo in Action: Your Go-To Martial Arts Provider in Centreville & Fairfax
Are you considering enrolling your child in a martial arts program? If so, you've got plenty of options. Today, these programs exist in every town and city in the United States. However, at Taekwondo in Action, we believe we have a few things that set our offerings apart from the rest.
Variety
Many martial arts programs have limited offerings. This is because a smaller staff at a typical health club or community center means that the number of martial arts specialties you can teach will be limited as a result. At Taekwondo in Action, we offer a wide variety of options for students at every skill level, age, and physical capability.
More than Just Martial Arts
We specialize in martial arts and self-defense instruction – and we're good at what we do! But that doesn't mean it's the only thing we do. We also offer an extensive list of other programs designed to engage, entertain, and educate children of all ages, and offer something productive and constructive for them to do outside of school and home.
We have birthday party options for children looking to host a group of friends, after-school programs for local kids, and even seasonal camps. With so many enrichment programs available, there's something for everyone to do at Taekwondo in Action – even if martial arts aren't what you're here for.
A Boost in Other Areas of Life
Did you know that the discipline that your child learns through martial arts instruction can help them achieve better grades, foster better health habits, and even improve their behavior at home? At Taekwondo in Action, we focus on more than just in-class instruction of our students. We want every participant to be their best self – and that extends to all areas of life. When you invest in our instruction, you can rest assured you're doing something amazing for your child.
Local Staff
No matter what you're looking for, you want familiar faces and experienced professionals to be the ones guiding your family through martial arts and self-defense instruction. At Taekwondo in Action, that's exactly what you'll get. Our staff is comprised of experts in various forms of martial arts, all with roots in the Centreville & Fairfax, VA area. If you're looking for local instruction, there's no finer place!
Come see what's going on this month at Taekwondo in Action. Whether you're looking to enroll your child in an enrichment program, get the whole family a little more fit, or just looking to learn some self-defense techniques yourself, there's something for everyone here.
TAEKWONDO
The belief that through practice, diligence and hard work, anything – from athletic ability to building a strong character – can be achieved.
Learn More
HAI DONG GUM DO
The art is recognized by distinct uses of the sword in offensive and defensive movements that demonstrate skill and concentrat
ion.
Learn More
"My daughter is attending Taekwondo In Action for almost 3 years now. I am very pleased with the skills she acquired. Taekwondo In Action program is not just developing their students physical strength but it is also mind and core nurturing. It teaches their students discipline, respect and sportsmanship. I likewise commend Taekwondo In Action for their awesome Summer Camp program. The kids are having fun with their daily educational activities i.e. field trips to museum, library, artworks, group games and math & reading practices. More power to T.I.A!"

Judy DeLeon
"We moved to Centreville during the summer of 2015. Our son had previously been exposed to Tae Kwon Do, the only sport he ever wanted to do! We enrolled our son in the summer camp program at T.I.A to get him introduced to the staff and students; students he would most likely be going to elementary school with. He was quick to make friends, he had a great summer camp experience, and thus began our relationship with T.I.A. Our son has been enrolled in before-care, after-care, and summer camp for the past two years. The instructors are passionate about teaching Tae Kwon Do, and really welcomed our family to their dojang. The instructors expect nothing but the best from all those who enter their school. They teach perseverance, self-control, and MOST IMPORTANTLY inclusion. Our son feels included, and he has learned to include friends (new and old) in his daily life. T.I.A. is a top-notch Tae Kwon Do school and we look forward to many more years for our family!"

Amy Anderson