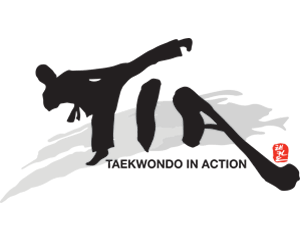 Premier Martial Arts School in Centreville & Fairfax
The mission of Taekwondo In Action is to train our students' minds and bodies to reflect a lifestyle that appreciates the value of hard work and perseverance to overcome life's challenges
TRY US FOR FREE
TAEKWONDO
The belief that through practice, diligence and hard work, anything – from athletic ability to building a strong character – can be achieved.
Learn More
HAI DONG GUM DO
The art is recognized by distinct uses of the sword in offensive and defensive movements that demonstrate skill and concentrat
ion.
Learn More
"My daughter is attending Taekwondo In Action for almost 3 years now. I am very pleased with the skills she acquired. Taekwondo In Action program is not just developing their students physical strength but it is also mind and core nurturing. It teaches their students discipline, respect and sportsmanship. I likewise commend Taekwondo In Action for their awesome Summer Camp program. The kids are having fun with their daily educational activities i.e. field trips to museum, library, artworks, group games and math & reading practices. More power to T.I.A!"

Judy DeLeon
"We moved to Centreville during the summer of 2015. Our son had previously been exposed to Tae Kwon Do, the only sport he ever wanted to do! We enrolled our son in the summer camp program at T.I.A to get him introduced to the staff and students; students he would most likely be going to elementary school with. He was quick to make friends, he had a great summer camp experience, and thus began our relationship with T.I.A. Our son has been enrolled in before-care, after-care, and summer camp for the past two years. The instructors are passionate about teaching Tae Kwon Do, and really welcomed our family to their dojang. The instructors expect nothing but the best from all those who enter their school. They teach perseverance, self-control, and MOST IMPORTANTLY inclusion. Our son feels included, and he has learned to include friends (new and old) in his daily life. T.I.A. is a top-notch Tae Kwon Do school and we look forward to many more years for our family!"

Amy Anderson
"Honestly, you can really see everyone in here, matters and admin staff, really enjoy what they do, love interacting with children, and believe in their mission, which is to help children grow into responsible, community and self oriented individuals."

Alison Q
"My son has been going to TIA for a year now and loves it. They have a great summer camp and after school program. Education is important so they ensure the children complete their homework after school, if no homework they give them learning material to complete before free play."

ReGina M