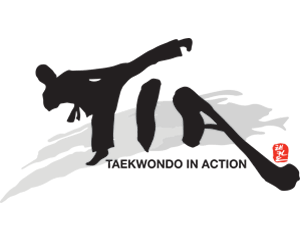 Premier Martial Arts School in Centreville
The mission of Taekwondo In Action is to train our students' minds and bodies to reflect a lifestyle that appreciates the value of hard work and perseverance to overcome life's challenges
TRY US FOR FREE
We are a premier provider of martial arts classes in Centreville and Fairfax VA for all areas of art, combat, self-defense, and competition. We have trained thousands of students of all ages and with a variety of goals. In our years in the industry, we have maintained our unmatched standards through individual attention to and constant interaction with our students.
Our Fairfax and Centreville martial arts school conducts training the way martial artists and fighters were intended to train. Aside from gaining strength and improving endurance, children also learn to step up and gain the skills necessary to become leaders in their classrooms. Meanwhile, our adult students take on challenges at work with more confidence.
Witness our approach to teaching and how we have shaped ordinary individuals into extraordinary martial artists. Browse through our website.
TAEKWONDO
The belief that through practice, diligence and hard work, anything – from athletic ability to building a strong character – can be achieved.
Learn More
HAI DONG GUM DO
The art is recognized by distinct uses of the sword in offensive and defensive movements that demonstrate skill and concentration.
Learn More
"My daughter is attending Taekwondo In Action for almost 3 years now. I am very pleased with the skills she acquired. Taekwondo In Action program is not just developing their students physical strength but it is also mind and core nurturing. It teaches their students discipline, respect and sportsmanship. I likewise commend Taekwondo In Action for their awesome Summer Camp program. The kids are having fun with their daily educational activities i.e. field trips to museum, library, artworks, group games and math & reading practices. More power to T.I.A!"

Judy DeLeon
"We moved to Centreville during the summer of 2015. Our son had previously been exposed to Tae Kwon Do, the only sport he ever wanted to do! We enrolled our son in the summer camp program at T.I.A to get him introduced to the staff and students; students he would most likely be going to elementary school with. He was quick to make friends, he had a great summer camp experience, and thus began our relationship with T.I.A. Our son has been enrolled in before-care, after-care, and summer camp for the past two years. The instructors are passionate about teaching Tae Kwon Do, and really welcomed our family to their dojang. The instructors expect nothing but the best from all those who enter their school. They teach perseverance, self-control, and MOST IMPORTANTLY inclusion. Our son feels included, and he has learned to include friends (new and old) in his daily life. T.I.A. is a top-notch Tae Kwon Do school and we look forward to many more years for our family!"

Amy Anderson